Main Page
From KlayGE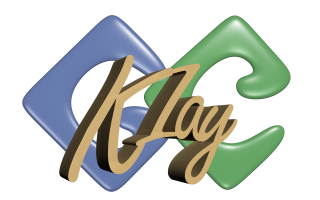 Welcome to Klay Game Engine's wiki website. This wiki focus on building a knowledge base of KlayGE. To prevent spam editing, only users with accounts and confirmed e-mail addresses have the right to edit this wiki.
KlayGE is an open source, cross-platform game engine with plugin-based architecture. The explicit goal of KlayGE is to arm your engine with cutting-edge technology. It provides a framework to make game development, testing, porting as simple as possible.
Introduction
Distinguishing techniques
These are KlayGE's original distinguishing techniques
Samples
KlayGE contains dozens of sample programs to show various kinds of features.
Toolset
KlayGE has a toolset for developing and data processing.
Future
Any wish to KlayGE's future? Just request it in wishlist.
Subprojects
KlayGE has some independent subprojects. They can be used without including KlayGE itself.